'Nature Boy': Education Programme and Summer Workshops 2014
ADULT CLASS (1 DAY)
Botanical Embroidery with Lyndsey McDougall. To see more of this artist's work follow the link to her blog & watch a short video
FREE EVENTS & POP UPS
DROP IN FAMILY ART DAY 'Stitch a Stick in Time'. Sat 9 August. 12 noon - 3pm with Lyndsey McDougall.
OUTDOOR POPUP WORKSHOPS Portadown Town Centre: Sat 14 June, Craigavon Centre: Sat 16 August, Lurgan Town Centre: Sat 23 August
'Nature Day' With Primary Schools And Art Workshops | May-June 2014
On Friday 6th June Millennium Court Arts Centre hosted a 'Nature Day' for key stage 2 pupils from local primary schools in conjunction with our summer exhibition 'Nature Boy' by Welsh artist Peter Finnemore.
Prior to the event, all participating schools worked alongside the MCAC Education team to design nature inspired wellies and watering cans with insects, birds and butterflies, with the intent of planting into these on the day.
The 'Nature Day' consisted of gardening and arts workshops combined with educational elements, delivered by RSPBNI (Maeve Rafferty) GroundworksNI (Mick McEvoy) and educational artists at Millennium Court Arts Centre (Hazel Boland and Jonathan Cordner, MCAC).
Throughout the day children were given an opportunity to create some recycled garden scare crows with MCAC, plant a range of edible plants in their painted wellies and watering cans with Mick McEvoy from Groundworks NI, and to learn about plant care, harvest and using herbs for teas and meals.
Working with RSPBNI they learned about the importance of encouraging and caring for local wildlife with Community Engagement Officer Maeve Rafferty who talked about the impact of changes in the local area around Lough Neagh:
'Wet fields full of ragged robin, flag iris and mint have all but disappeared from the low-lying fringes of Lough Neagh in the Portadown area, and with them many of the bees, butterflies and other beneficial insects. Birds have suffered declines, too, because of loss of habitat and insect prey. While it's vital to protect what's left of this precious habitat, we also need to take a wider landscape approach to ensure there's space for wildlife in our fields, towns, cities and gardens. The workshops today have given all our partners a fantastic opportunity to inspire young people to build homes for nature in their gardens and to give them the first-hand experience with nature that they need in order to be good environmental stewards in the future.'
Art on the Lough Shore: Let's Get Crafty 2013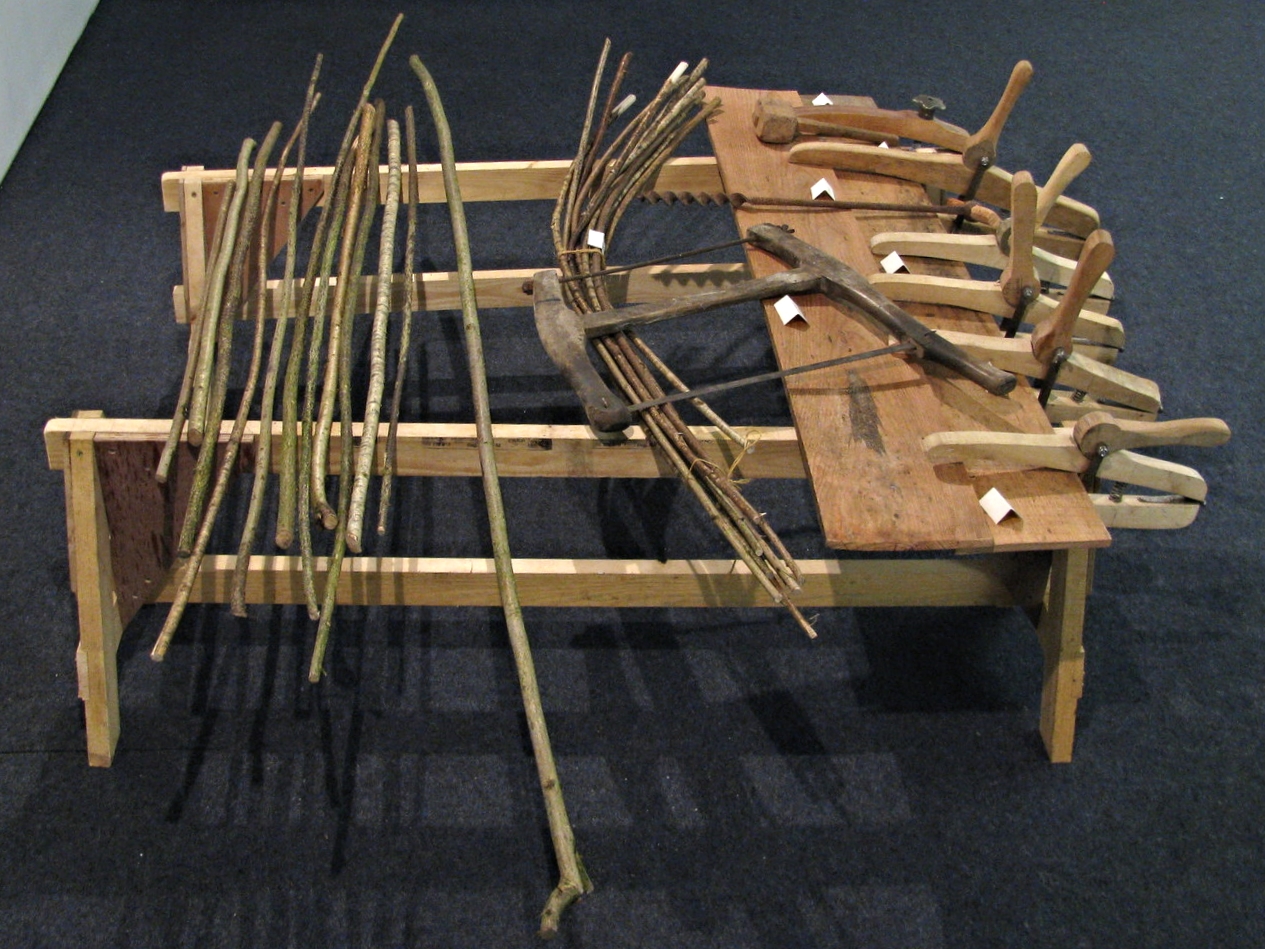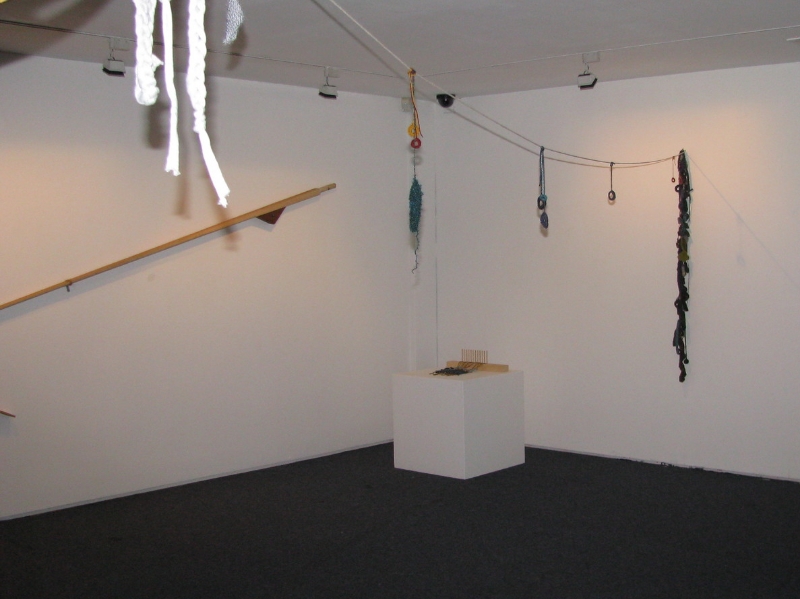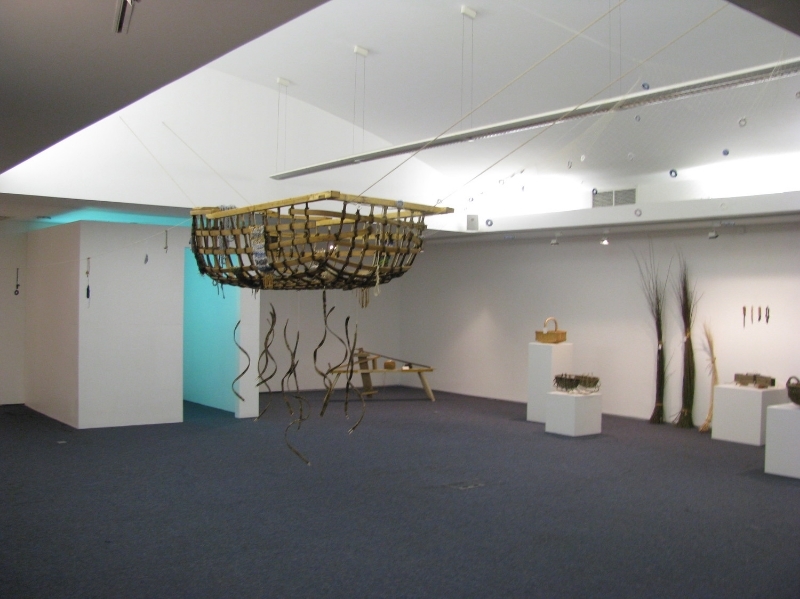 Celebrating heritage through participatory workshops, 4 senior citizen groups within the shores of South Lough Neagh, namely Derrytrasna, Birches, Maghery and Aghagallon, engaged with artists using traditional inherited skills once commonly used to make living for families residing along the Loughshore. The project reintroduced these past folk and craft skills to the groups and acted as a conduit to memory. Participants listened to stories of bygone days whilst creating work for an installation piece incorporating boat making, willow weaving and textiles.
MCAC thanks the Lough Neagh Boating Heritage Association, the other artists involved in the project including Sheilagh Peile (textiles) and Steve Lally (storyteller) and the participating groups.
Imagine if you woke up and your town had been invaded by thousands of small ceramic figures, walking on footpaths …. all heading for Millennium Court Arts Centre.
August Craft Month will see the result of Millennium Court's most ambitious audience development project yet. The project is simple in concept and execution but will generate strong and positive press coverage for the Art Centre, Portadown and Craigavon Borough as well as Craft Month and Northern Ireland as a whole.
MCAC's education department, supported by our current resident ceramicist Ciara Campbell worked with a range of nurseries, schools, colleges and youth groups as well as disability groups and older peoples groups in the Craigavon Borough to make small ceramic figures representing all the people of the world.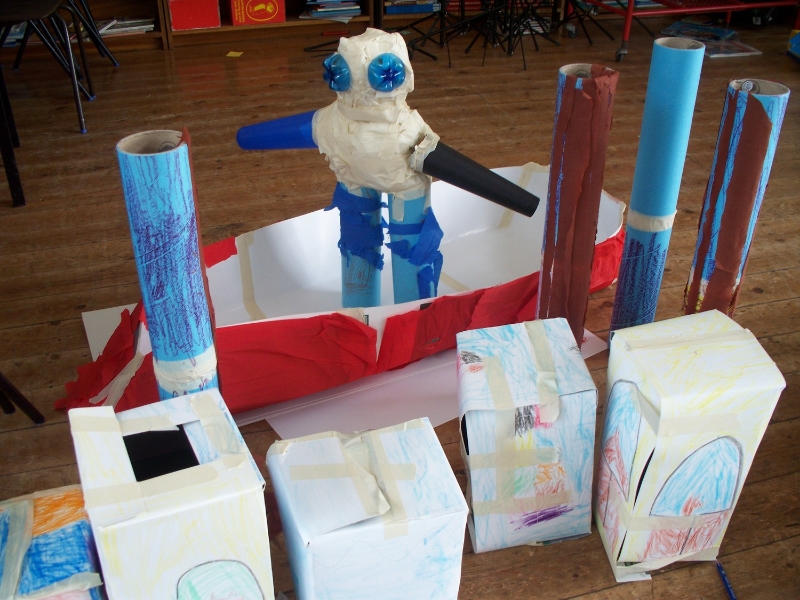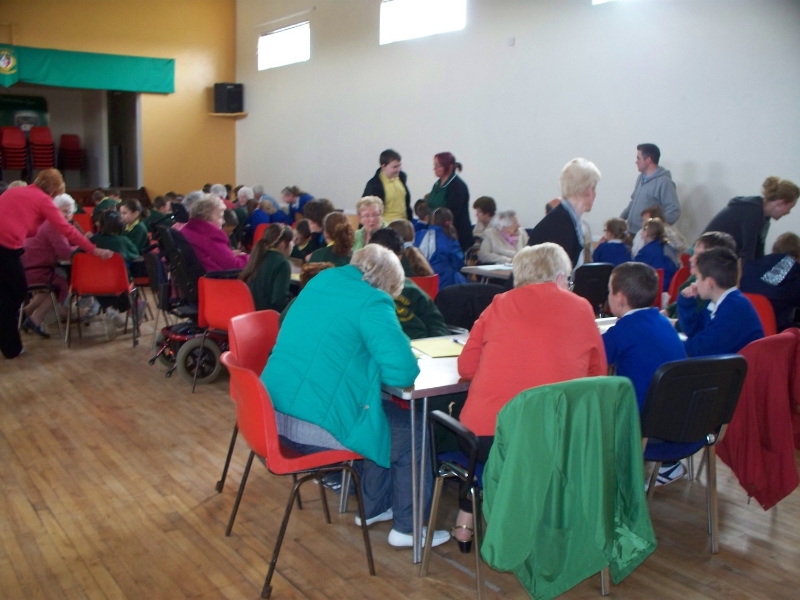 From March – June 2010 Millennium Court Arts Centre Education Team Hazel Boland (Education Officer) and Geraldine Boyle (Assistant Arts Officer), ceramicist Ciara Campbell and Storyteller Steve Lally worked with 6 local primary schools and 6 senior citizens groups (situated in Maghery, Derrytrasna, Derrymore, Aghagallon, Aghacommon and the Birches) on an intergenerational project 'Art in The Wetlands' funded by South Lough Neagh Regeneration Association (SLNRA). The aim of this project was to connect the children to the fantastic natural landscape around them and to their local communities through the creation of artwork based on the wildly abounding stories and legends about Lough Neagh.
The culmination of this project was an exhibition at Millennium Court Arts Centre combining photographs, written material, audio from the workshop sessions with the artwork created by all 6 schools.
To quote the storyteller "...it wasn't in my time and it wasn't in your time... but it was a good time!"
This project and exhibition was funded by South Lough Neagh Regeneration Associated. Millennium Court Arts Centre's principal funders are Arts Council of Northern Ireland and Craigavon Borough Council.
Art, Bugs and South Lough Neagh 2009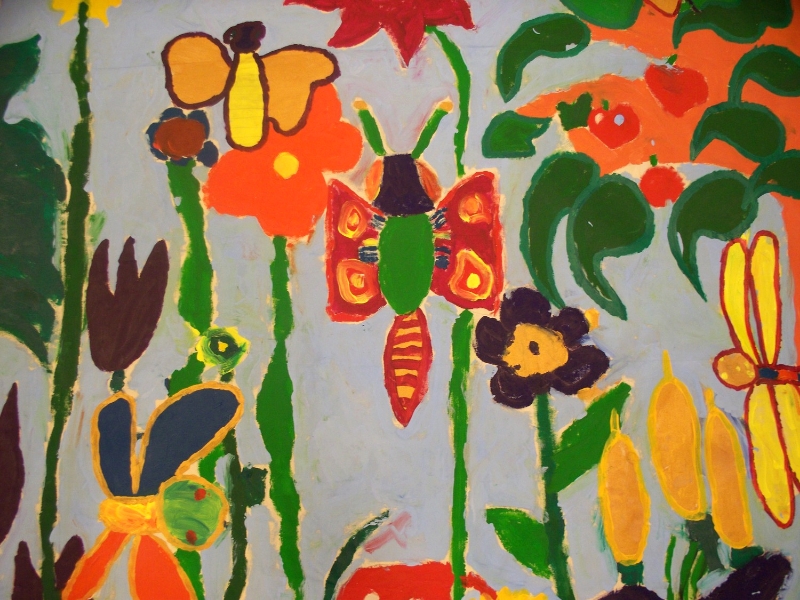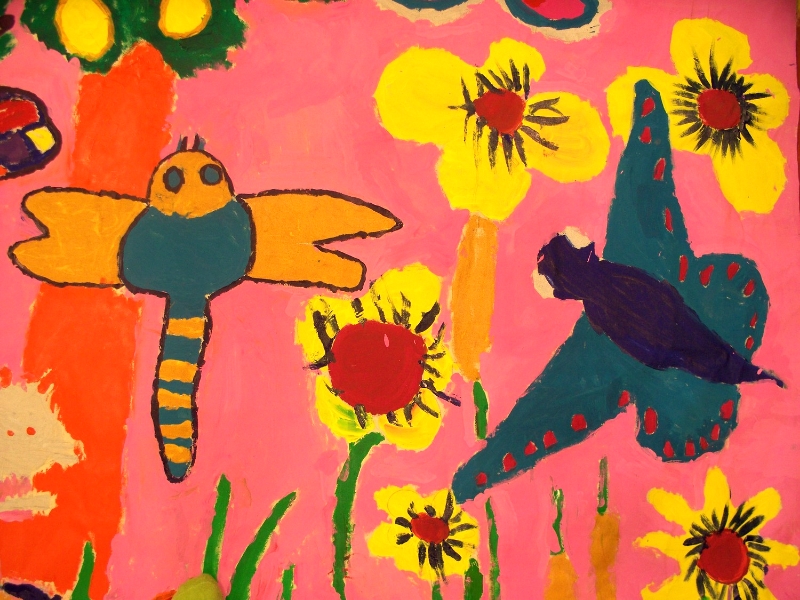 During January 2009 Millennium Court Arts Centre Education Department collaborated with the Ulster Museum and four primary schools in South Lough Neagh to create artwork for display outside the museum during its refurbishment.
Owing to the success of this first project MCAC launched another outreach scheme including four more schools from the South Lough Neagh Area - St. Mary's PS Derrytrasna, St. Patrick's PS Aghagallon, St Mary's PS Derrymore and St. Patrick's PS Aghacommon working with facilitators from MCAC, Hazel Boland (Education Officer) and Geraldine Boyle (Assistant Arts Officer). Each school was given the chance to study and draw from real insects, from the Ulster Museum's Collection. The outcome was ten large scale canvas paintings of butterflies, dragonflies, beetles, scorpions and mini bugs along with bulrushes, fruit trees, exotic flowers, plants and shrubs painted in vibrant colours.
The project was successful in promoting observational drawing skills, teaching about the natural environment, cultivating relationships between the schools, the arts centre and the local agency and, of course, allowing young imaginations to run wild.The project received funding and great support from South Lough Neagh Regeneration Association. Art, Bugs and South Lough Neagh was shown as part of the Belfast Children's Festival in May 2009 (Square Space Gallery, Belfast) and since then it has been displayed at MCAC.